New Williamsburg Food and Street Art Tour
Get to know the history of Williamsburg on our new and exciting street art tour! Walk along the local waterfront and take in the best view of the New York City skyline. See beautiful large-scale street art along the way and sample treats at the following stops:
149 N 8th St, Brooklyn, NY 11211
Try an assortment of authentic Polish pastries, as well as some freshly baked doughnuts. The selection here is astounding – seemingly every surface in the shop is stacked with delicious treats.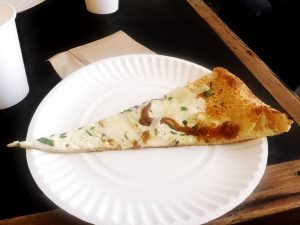 Best Pizza
33 Havemeyer St, Brooklyn, NY 11211
You may think the name is a bold choice, but just wait until you try their pizza. Baked to perfection in a brick oven, their pies are something special. A true standout is the white pie, which is a fresh infusion of mozzarella, ricotta cheese, parsley and a crunchy sesame seed crust.
382 Metropolitan Ave, Brooklyn, NY 11211
This unconventional bakery hits all the right notes. We tried the "Cereal Milk" ice cream, a soft serve meant to taste like milk on the bottom of a cereal bowl, and were left pleasantly surprised. The "Compost Cookie" also blew our minds, despite its eclectic pairing of ground potato chips with coffee and butterscotch.
166 S 4th St, Brooklyn, NY 11211
If you're looking for some solid Southern cooking in the heart of NYC, this is your spot. Their fried chicken strikes the perfect balance between crispy and tender, and their buttermilk biscuits are seriously on point.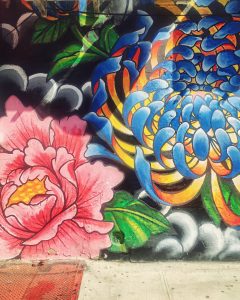 111 N 3rd St, Brooklyn, NY 11211
Brothers Michael and Rick Mast travel the world sourcing organic cocoa beans for their delicious artisan chocolate bars. All are made on site at this hybrid factory and storefront. Tastings of chocolate – and nonalcoholic chocolate beer – are available on this stop.
175 Kent Ave, Brooklyn, NY 11249
We fell in love with this charming, old-fashioned ice cream parlor the second we saw it. The ice cream is homemade, with a rotating list of quirky flavors like Carrot Cake Cream Cheese and Thai Iced Tea. The shop uses only locally sourced, hormone free dairy and pasteurizes its own milk on site.