New York City Bike Tour
CitiBike Dumbo (Friday)
Meet on Friday at 2:00 pm at Confucius Square CitiBike Kiosk at the intersection of Bowery and Division Street in Lower Manhattan.
On this three-hour expedition we will begin in Manhattan at a CitiBike kiosk near the Manhattan Bridge. We will be riding very slowly (this is not extreme sports) but the bike gives us an opportunity to get to DUMBO and enjoy some excellent vistas and hear some stories along the way. This also gives you a chance to get used to our excellent CitiBike program so you can enjoy some of the city's great bike paths on future trips to New York and Brooklyn.
After our first ride we will walk through DUMBO enjoying some of the top shops, eateries, and local sights. The expedition focus is on history, art and architecture/engineering.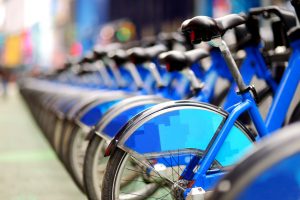 At Fulton Ferry we will get another Citibike and ride through Brooklyn Bridge Park to Alma—a Mexican restaurant with great views of Manhattan and equally good margaritas.
After dinner you are on your own to enjoy a walk or ride back to your hotel or to any other destination.
NOTES ON THE BIKE RIDE:
The bike ride is for neither beginners nor experts.  There are some city streets–but not many.  The bridge is all uphill in one direction and all downhill in the other–about 1.5 miles in total.  Some comfort with city biking will make this an enjoyable expedition.  On the other hand, we are not riding fast and hard.  The bikes simply offer us some beautiful views, a little heart pounding exercise/excitement, and a quick way to get to DUMBO.
What to bring: Bike helmet, water and money if you want to get your shop on!  Comfortable, weather-appropriate attire. 
What Not to Bring: Don't bring your own bike. Well, you can, but the beauty of a CitiBike is that you lock it and leave it and you don't have to back track. If you bring your own bike you will be responsible for walking it around, locking it, fetching it, etc.
Additional Notes: CitiBike usage is subject to availability so after we all gather we might have to go to a different nearby kiosk. This is unlikely but possible. DO NOT GET YOUR BIKE BEFORE THE TOUR STARTS. The bikes are only good for multiple ½ hour jaunts and we will need the full half hour for the ride to DUMBO.
LI See It: Then and Now (Saturday)
1:00 pm:  Meet at the Fulton Ferry Landing in DUMBO to take the East River Ferry to Long Island City, Queens.  Along the way you will enjoy excellent views of Manhattan, so be sure to bring your camera.  You will disembark at the Long Island City landing and be met by our LI See It: Then and Now guide Jeffrey S.  This very special Long Island City expedition explores the changes that have occurred and are continuing to take place across Queens' largest neighborhood. It will explore the concept of gentrification and examine how the neighborhood has survived and thrived throughout all of these changes.
After your expedition you are free to roam Long Island City, take a Ferry back to DUMBO and enjoy the Brooklyn Flea Market there or head to Manhattan for the evening.  Or, better yet, grab a CitiBike and ride back to DUMBO through the burgeoning neighborhoods of Greenpoint and Bushwick.
Additional charge: $4.00 ferry ticket per person
Optional Expedition at 5:00 pm:  The West Village Walk and Pub Crawl http://local-expeditions.com/expeditions/west-village-pub-walk/
(additional $40 plus cost of drinks)
Prospect Park and Smorgasborg (Sunday)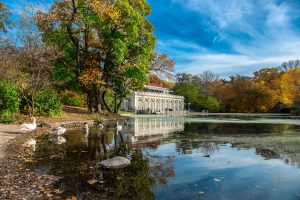 11:00 am.  Meet at Grand Army Plaza in Park Slope, Brooklyn.  Come hungry for this walking Prospect Park tour that ends at Smorgasburg—the food truck extravaganza made famous by the people who first brought us Brooklyn Flea in Williamsburg.  Along the way learn about the fascinating history of Prospect Park and witness the creative environmental choices they made this Summer to deal with unwelcome vegetation resulting from downed trees during Hurricane Sandy.  At Smorgasburg, try a Ramen burger or homemade vanilla pudding.  The choices are endless, unique and delicious.  Your weekend in the boroughs ends at around 2:00 pm on Sunday.